The Scots and Messy might appriciate this:
Posted:
Sun Dec 03, 2006 2:25 pm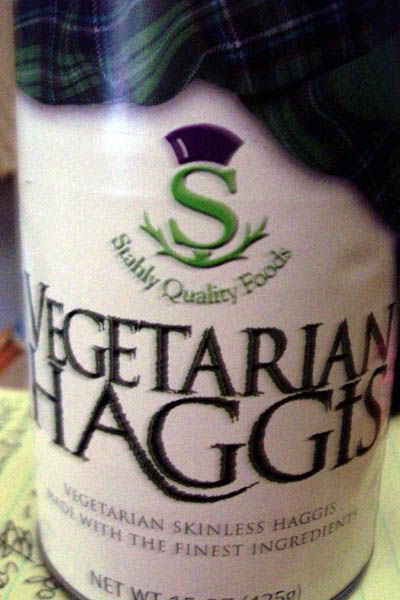 It's veggie safe haggis! It's actually really good when you mix it with your mashed potatoes! I was just looking through my photobucket account and found this picture.
Don't let the lable fool you, it's actually
vegan!