Hero Of The Day
Posts: 607
Joined: Sat Jul 08, 2006 4:55 am
Location: +51° 54' 28.54", +4° 20' 49.60"
this is just awesome!
it takes a while to load, but it is well worth it. the last pics are definitely worth watching.
understanding is a three edged sword.
your side, their side, and the truth.
---
Stone Cold Crazy
Posts: 3808
Joined: Sat Jul 08, 2006 8:14 am
Location: UK
Wow ! What a brilliant place, thanks for the link. I am so jealous of the folk who got to build all those scenes hehe. My next door neighbour's two little girls had a huge doll's house and I had a fantastic time helping to kit it all out for them - making the wee curtains and soft furnishings as well as tiny little lace curtains and lace edgings for the tablecloths and bedding. Getting everything to the right scale is the really tricky part
Some of those scenes were so funny - I loved the poor cyclist on the suspension bridge as well as the very last scene
---
That reminds me of another post where I was experimenting with miniaturizing real scenes in Photoshop.. I turned out not to be too great at it..
My first attempt at Seattle: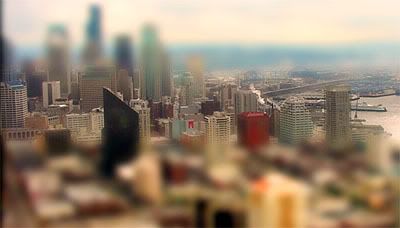 (not too good, admittedly)
And my attempt at some hill in Spain: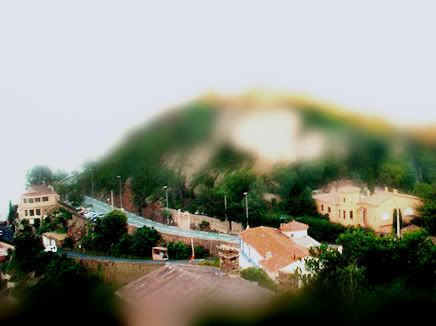 (better, but much too bleached out, I think)
Here's an excellent one of the Hauptbahnhof, Hamburg rail station done by someone else with a much newer version of photoshop:
It's best viewed <a href="http://static.flickr.com/48/119920052_bf8f451419_o.jpg">in it's full glory</a>. Yeah, that's not a toy trainset.. it's the real station.
It is better to remain silent and be thought a fool, than to open your mouth and remove all doubt.
---